SimplePBJ™ is a complete solution for PBJ compliance and strategy:
Assemble, validate, and submit your PBJ file
Predict Staffing Five-Star rating
Run "what if" scenarios
Forecast cost impact
Benchmark your facility
Predict Five-Star Staffing Rating!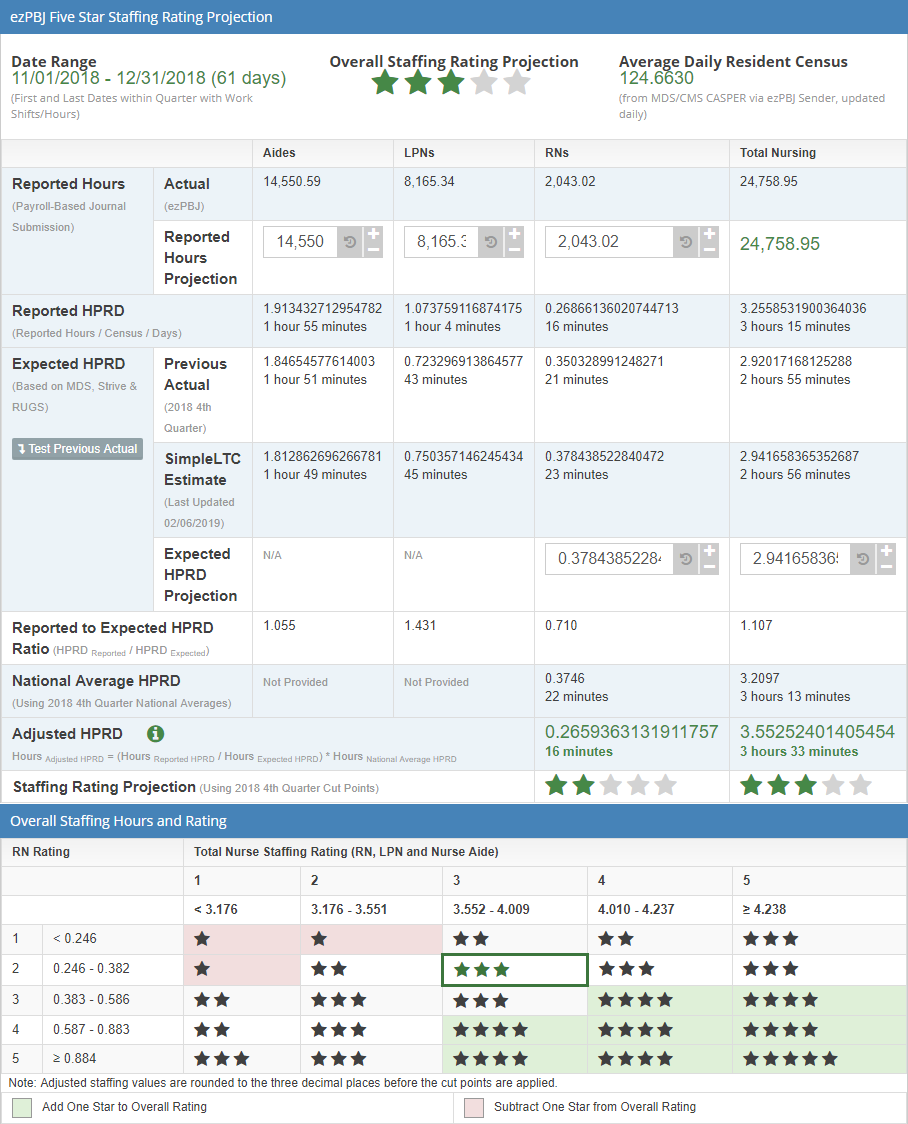 SimplePBJ now allows you to predict your Five-Star Staffing Rating for the active, current quarter. Read our blog post for more details.